R6 New Season Guide: Rainbow Six Siege Operation Ember Rise
2019-08-20 01:09:17
The official Twitter of Rainbow Six Siege announced the new season Ember Rise's promotional map, and said it will announce the full details in the Raleigh Major final on August 18.
The teaser shows the two operators sitting near a campfire. A woman with short hair and a red headband is handing a mug down to a male character, and the art lines up very nicely with previously leaked concept images. Ubisoft has already confirmed in the Year 4 roadmap that these operators will hail from Peru and Mexico.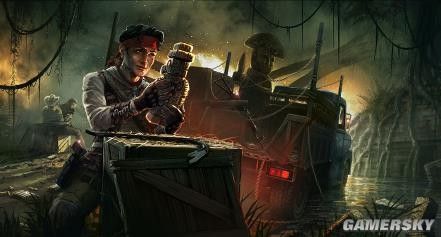 With the Rainbow Six Raleigh Major slated for mid-August, the full breakdown of upcoming content plans wraps a week of competitive play. An official "DLC Reveal & Esports Panel" is scheduled for 1:30 PM ET (10:30 AM PT / 6:30 PM UK / 7:30 PM CET) on Sunday, August 18, ahead of the Grand Final. Given schedules for past Rainbow Six Siege Operations, expect a Technical Test Server (TTS) PC debut on August 20. Tailed by three weeks of testing to refine bugs and balancing, a full public release could occur on September 10, 2019.
Former teasers have alluded to two new Latin American Operators, one from Mexico and one from Peru, for Year Four Season Three. It's thought that the operators will have ties to Brazilian attacker Capitão, and involved in anti-drug and antiquity trafficking efforts in the region - which matches up with the concept art, if it's indeed legit.
Both operators hail from CTUs based in Latin America. For a while we've known that one of them will hail from Peru and the other from Mexico. We now have names for the pair with Amaru being a new female attacker with Goyo being the male defender.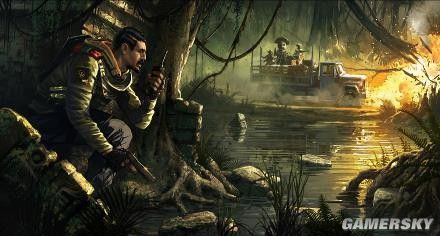 "New Operators need new gadgets," Ubisoft's description for the trailer teased. "Luckily we have the best R&D Director in the business. Will you take a new approach or burn things down? Swing into action or set up an ambush?"
There are speculations that one of the two roles is a blasting expert and one is an archaeological learner. As for what skills they have, we will wait and see.
---
---