The best Rainbow Six Siege weapons skins & elite skins worth your money
2019-07-31 00:48:49

To enrich your gaming experience of Rainbow Six Siege, Ubisoft offers hundreds of characters skins, weapons skins and uniforms. But sometimes it is hard to track down the best stuff in Siege's menus, so, we have curate a series of best weapons skins & elite skins that are worth your money.

Best Rainbow Six Siege weapons skins: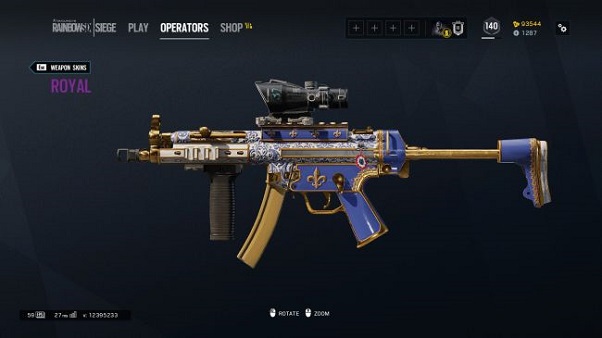 Royal is by far one of my favorite skins in the game. I've garnered plenty of other options in my Siege career, but I also come back to Royal on any weapon that can use it. The rich blues and the intricate gold accents make it stand out among most skins.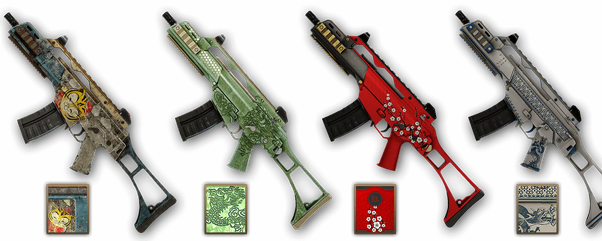 Another best though is the Red Silk and White Dragon from the Hong Kong DLC, or Operation Blood Orchid. Those two skins look good on pretty much anything. I always use those as long its available, unless there's an even better one for a specific weapon.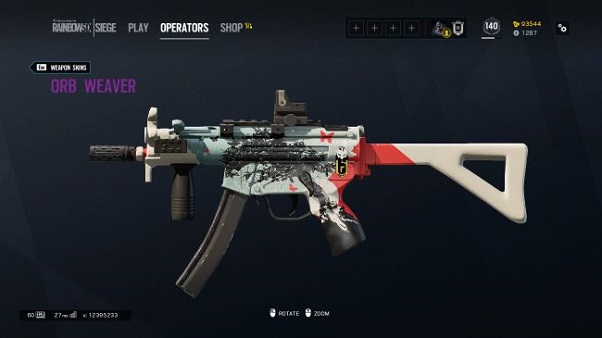 Exclusive only to Mute's MP5K, Orb Weaver has some of the best color coordination you'll find in Siege with its cool blue that fades into white and contrasts with black and red. The way the tree grows out of the base of the grip into the body of the gun demonstrates the advantage of skins designed for only one weapon in mind.
Best Rainbow Six Siege Elite Skins:
Sledge Elite Skin – L Detachment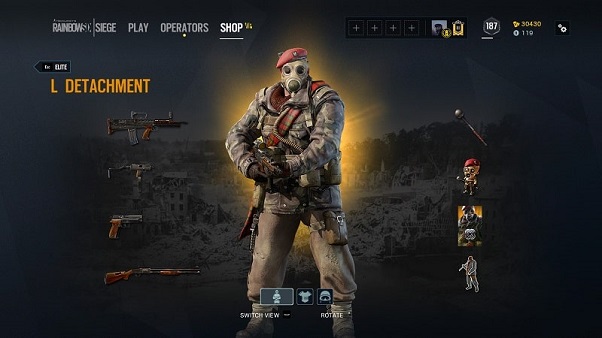 The very first Rainbow Six Siege Elite Skin is for the operator most popular for breaking down walls and barricades, Sledge. The skin is called L Detachment and features unique cosmetic items which players can equip and use in the game. The elite skin bundle includes the following:
Elite Sledge Chibi Charm
Matching L DETACHMENT headgear and uniform
Journey's End gadget skin
Smashing Victory Animation
Ferrum Weapon Skin for L85A2
Ferrum Weapon Skin for SMG-11
Ferrum Weapon Skin for P226 MK 25
Ferrum Weapon Skin for M590A1
Valkyrie – War Photographer '72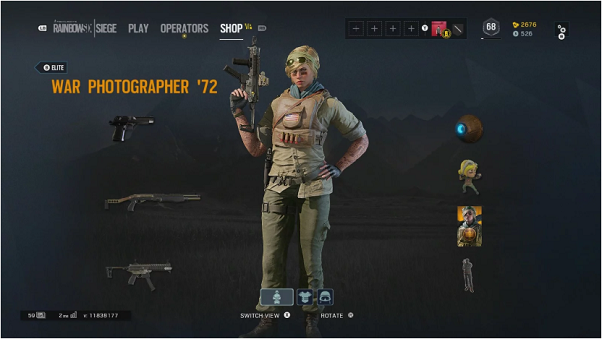 Valkyrie's Elite skin adds a range of cosmetic items based on her photography background. Alongside a retro military uniform, the skin switches out her shemagh in favor of a fabric headband.
Elite Valkyrie chibi weapon charm
War Photographer '72 headgear
War Photographer '72 uniform
War Photographer '72 unique Operator card
"Front Page News" victory animation
Black Eye gadget skin
Snapshot for D-50
Snapshot for SPAS-12
Snapshot for MPX
These skins are really worth your renown or credits. Or, if you want to Buy Cheap Rainbow Six Siege Credits, and get enough of them to unlock skins, Igxc.com is your best choice.
---
---