The developer of Roblox projected to earn $100 million in 2019
2019-08-15 00:54:44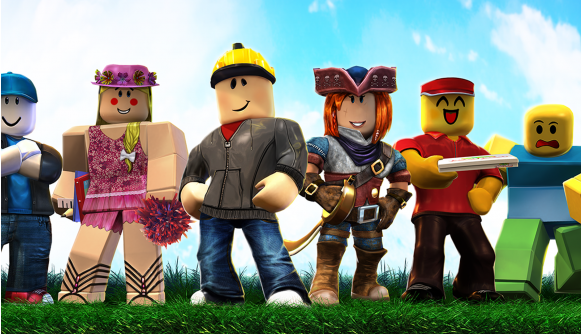 Roblox is one of the world's largest game development platforms, and in terms of number of players, it has recently surpassed Minecraft - with 100 million active users per month and 9 million more than Minecraft. This is very popular, and the creators quickly come to the conclusion - unlike Minecraft - they can actually make money through their creations, buying virtual purchases through the game currency Roblox Robux.
If you want to Buy the game virtual currency Roblox Robux, you can find them on Igxc.com. Here, we provide Cheap Roblox Robux for Sale, We have rich experience, and we offer the cheapest price, and we never sell risky products. Buy our generous offer of Roblox Money to enhance your adventure!
In fact, the Roblox development community performed very well, as Roblox revealed that creators are expected to earn more than $100 million this year. "The Roblox founder community thinks things we can't imagine, and their continued growth is our future," Roblox CEO David Baszucki (via TechCrunch) said. "With Roblox's top experience, with over 100,000 concurrent users and 1 billion plays, there is no denying the power of user-generated content."
"What I love about Roblox is that it breaks down the barriers for game designers, giving them a chance to be creative, try new things, and share it with a massive player community," said Robin Hunicke, Funomena Co-founder, who delivered a keynote address at RDC on game design. She added, "The enthusiasm and camaraderie from these young creators was fantastic, and they share my belief in the power of games to bring people together. I can't wait to see what they create next!"
Roblux plans to expand its services with a range of new tools from creators. Most notable includes competitive pairing, which will allow creators to make better multiplayer games - so they can actually match players with similar skill levels through Roblox.
Another important thing is cloud support, specifically for developers. Cloud-based Roblox Studio will allow creators to collaborate, share tools and files over the Internet, and manage versions and rollbacks together - which is very helpful for most teams. A visual upgrade of the service will also be included, including updated terrain options.
Another major update is the inclusion of the developer market. While previous creators can only make money from players who spend virtual money in games, the new market actually allows them to sell development tools to other creators - such as plugins, vehicles, models, enhancements, and more.
There are currently more than two million Roblux game developers worldwide, from a single creator to a complete independent studio. There are some really impressive games on the service - you can even play Counter-Strike on it, and once paired with it, it will definitely get better.
---
---