Roblox and Liverpool Football Club Reach Collaboration
2019-07-19 01:21:34

After getting close to the incredible Champions League earlier this summer, Liverpool's game is high and you may want to know how to make Jurgen Klopp and his team better. Fortunately, Roblox has been involved in helping the Red Army reach a more dazzling height.

From 17th July 2019 and for a limited time this summer, Roblox users the world over can represent their favourite Liverpool FC players on Roblox by decking out their in-game avatar in the club's brand-new 2019/20 home kit. As well as featuring the club's classic Liver Bird crest, there's a shirt for 11 players from the LFC first team, with names and numbers on the back: players can choose from the likes of the world-beating Mo Salah to last season's breakout star Divock Origi.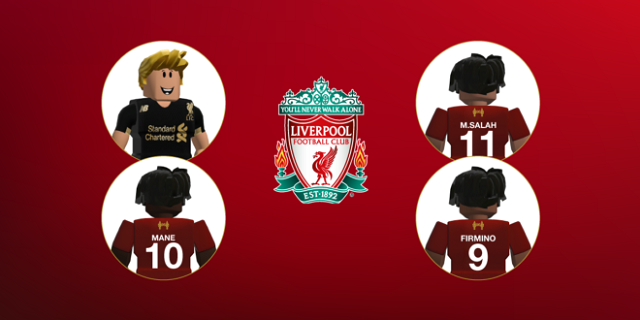 Players who select an LFC shirt before the end of the promotional period will get to keep it after July 26th and a virtual scarf with the slogan "You'll Never Walk Alone" is also available for Liverpool FC's junior fans via a code redeemable at the Roblox website.
"Roblox, a global online platform bringing more than 90 million people together through play, has collaborated with iconic British football team Liverpool FC (LFC) to bring players' favourite footballers to life on the platform," reads an official statement.
There's even a special bonus "You'll Never Walk Alone" scarf for fans with a promo code.
Craig Donato, chief business officer at Roblox, said: "We couldn't be happier to bring Liverpool FC's incredible legacy and winning spirit to Roblox, as we both share a strong respect for our community of players and fans. The Roblox community will jump at the chance to show their support for one of the world's most storied football clubs and step into the shoes of their favourite Liverpool FC player."
We can sum up with this Collaboration in four aspects:
·Young gamers playing on Roblox can use Liverpool avatar bundles.
·The bundles contain the 2019/20 home jersey, with Reds' crest, players' names and numbers.
·They are available until July 26.
·Avatars created by gamers will be kept after this date.
At earlier this year, Roblox partnered with WWE to provide fans with a special WrestleMania avatar. However, after watching the second semi-final against Barcelona, I am not sure which team will bring the fans closer to the show.
---
---