Rainbow Six Siege 3v3 Western-Themed Showdown Event is Live Now
2019-07-04 09:34:44

Giddy up for Rainbow Six Siege, as Ubisoft just launched the new Wild-West-themed Showdown mode, which takes place on an all-new map, Fort Truth. Check out a trailer, below.

" The law was coming but the Graveltop gang wouldn't give up what they had stolen without a fair fight. Bank robbery had set the law and the Graveltop gang at odds. The Graveltop gang's got the gold locked up tight, and it was up to the law to change that. Now, this here's a tale not but a few can tell.

The law was fighting the Graveltop gang in our very own town. The gold was as good as theirs – all they had to do was keep the law at bay until the horses were brought around. The law and the Graveltop gang never seemed to see eye to eye. But one robbery was all it took to push them over the edge."

Starting from July 2, and running through July 16, players can load up an exclusive new "secure area type" map called Fort Truth for Showdown. The LTE features three attackers and three defenders as they battle it out under the sun.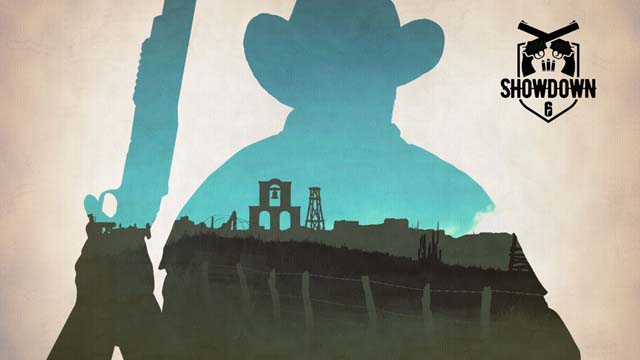 Showdown takes place on the limited-time map, Fort Truth, a dusty, sun-baked ruin with crumbling walls that have seen more than a few gun battles. The rules are simple: each round is a 3v3 face-off to secure the area, and the gold. The available Operators are decked out in new Showdown-specific headgear and uniforms, and split into two posses: The Law (Attackers: Ash, Capit?o, Glaz, Maverick, and Twitch) and the Graveltop Gang (Defenders: Alibi, Caveira, Kaid, Maestro, Rook). No matter who you choose, however, you'll all wield the same weapons: The BOSG.12.2 shotgun and the Magnum LFP586 revolver. With no preparation phase, no reinforcements, and limited HUD, each 90-second round is gonna be a fast-paced shootout where you'll prevail by the sharpness of your aim and the strength of your grit.
Players who participate in Showdown will be able to unlock Western themed cosmetics for Ash, Glaz, Capitao, Twitch, Maverick, Caveira, Maestro, Rook, Alibi, and Kaid. There are 31 items in total, covering a range of styles from Maestro's stalwart, heavily armored sheriff look, to Twitch's roguish wide-brimmed hat and bandana. Showdown packs are also available for 300 R6 Credits. If you intend to buy certain cosmetics, Cheap R6 Credits are on sale at Igxc.com, a professional online in-game currency store. There are no duplicates in a pack.
If you log in during the event you'll get a free Showdown Collection Pack. You can earn another pack by completing the Ubisoft Club Event challenges as well as a weapon skin for the BOSG 12.2.
Showdown is putting a blistering new spin on the intense firefights of Rainbow Six Siege and is free for all players to try out. Fire up your PS4 and play with PlayStation Plus between July 2 and July 16 to brave these frantic frontier shootouts and get some stylish new gear for your gunslingers.
---
---