FIFA Mobile Guide: How to Complete Master Campaign
2019-07-19 01:29:57

Many FIFA Mobile players struggle with Master Campaign. If you are one of them, then this guide will help you out.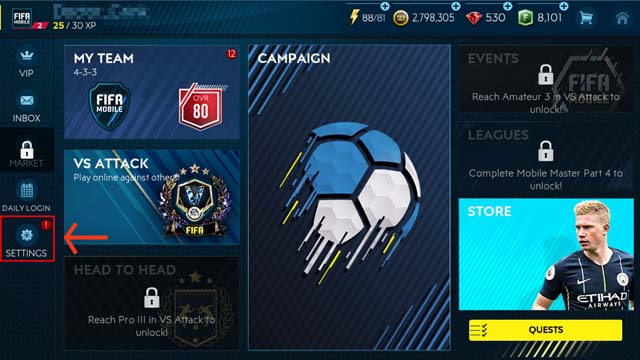 Intro:
- Do campaigns. Don't pass up on it, the campaign rewards later won't be as impactful as they will be right now. Also, the earlier you do it, the earlier you unlock weekly campaigns for better rewards.
- Do these campaigns as early as possible before the long shoot or finesse is nerfed. Right now you can score from both easily. It may not be the case later. Also it is easy to level up right now and get stamina, it may not be the case later.
- Don't lose your composure and keep calm if you repeatedly fail some games. Every game will give you an idea about what to do next, and experience you can use later. These games will frustrate you, just take small breaks, and cross your finger that you get some luck.
Tips:
- The best way to score is from shooting from anywhere outside the box (within 25yds) with 75% power. The main aim is to make space for shot, then let the ball rip, preferably from someone with good shot power and long shoot trait.
- On corners, always take the short corner. Tap to the nearest person, cut inside with him and hit a finesse or a powerful far post shot. (Exactly a replica of a Robben goal if you're on the right wing, or a del Piero goal if you're on the left wing).
- Always defend with 2nd defender button on. It's the best way to win possession and counter attack. The AI only avoids your main switched defender and is always caught out by a second defender.
- When you concede free kick to opposition, without thinking just start running towards the nearest player to the opposition free kick, trying to the steal the ball; as opposition always takes short free kicks and mostly the guy the ball is passed to isn't ready for you and will lose possession to you. This worked for me a few times when I won the ball and had acres of space behind the defence.
- Free kicks for you will be a goal if you know how to swipe (swipe quickly, and the curved swipe should always be within the post)
- Don't overwork possession. As I said in point 1, go for long shots. The best way to do this is to pass the ball to a wideman, run the entire pitch with him on the right/left wing, cut inside and pass to your striker who should be just outside the box. Now let the shot rip in the far post, 99% always a goal. This is useful because when you drag the ball to the wings, some opposition defenders come to mark you, this makes space for your strikers who you should pass to, and shoot from distance with.
- Formations to use: 3-5-2 as it gives a perfect balance. Keep a right footed LST and left footed RST both of whom should have beast shooting stats for shooting when cutting inside. The wingman should have pace and your CAM too should have good dribbling and long shooting.
- The AI now never backpasses and wastes time in possession (thank you EA) hence they will always move towards your goal. Let them come near your box, win the ball and you can opt to counter quickly with pace. If you have a striker with 'beats the offside trap' trait like Aduriz (but with better pace), you can opt to go for an aerial through ball. If played on time, the aerial ball will beat a defender if your striker is level with him when making his run.
My team was: (3-5-2)
Ronaldo, Aduriz
Lemar, Banega, Gelson
Coquelin, Partey
Godin, Arbilla, Nacho
Kepa
As you can see it's not a special team at all but Ronaldo and Lemar scored from every long shot, and Gelson was crucial in running with the ball to the wings, cutting inside and passing to strikers for a long shot.
This is a handbook made only with personal experiences, and keep in mind that different tactics and situations will suit different players. You just have to find your rhythm and once you realize what's best way to score for you, you should work on perfecting that. Also keep in mind that later the shooting bugs may be fixed and long shooting and finesse may become useless as compared to now.
Good luck! And happy grinding with Cheap FIFA Mobile Coins from Igxc.com!
---
---