Path of Exile Legion Guide: How to Efficiently Farm Low Tier Legion Maps
2019-07-19 01:32:41

Are you trying to get a head hunter? Want fast currency? Here's a quick guide.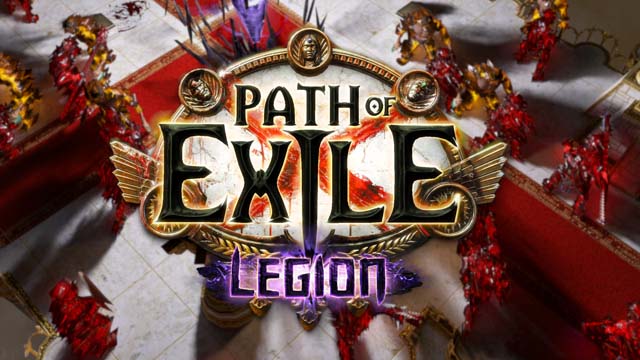 Please note that arid lakes and city squares are bonuses in this build and can be done individually for faster speed. I prefer burials as I get an endorphin rush when doctor cards drop.
1.Slap shaper/elder ping pong on city square and burial.
In the event that the influence leaks, city square will fix that and put it right back into burial. How do you get influence on those maps? Elder influence spawns on the tier of map you run e.g. burial t5. If the influence doesn't spawn on the top right corner, simply cut the influence in half of the area by killing the boss of that affected map until no influence remains. Next, do more t5 burials until next elder influence spawn. Repeat until the influence is located on the top right corner of the map. Once there, simply keep burial on the border between the shaper and influence of elder. When you complete this map, it will shift back and forth between influence. see here for video example. my setup here
2. Uncomplete all t5 and t6 except for burial chambers
How do I uncomplete a map? White tier = vendor 3:1. 3 part white sextants, 1 part scouring orb. How do I get my shaper orb back? Vendor 20:5 20 part chisel, 5 part regrets.
Use elder orb on promenade and shape a t5 to ease removal cost. Ideally you want to shape Mesa as this will remove it from the map drop pool but you will require a yellow sextant for map juicing as opposed to a blank spot (if uncompleted).
3. Uncomplete all t4 except for city square, use shaper orb on channel (t4) to block it from dropping when you get a map drop on arid lakes. You can also block fields so that all of your t4's are strictly city square (I did that).
4. Uncomplete all t3. Use shaper orb on a map linked to glacier.
5. Uncomplete all t2 except for glacier. Use shaper orb on any t2 to ease removal cost.
Now your map drop pool from burial chambers is as followed:
T5-6: burial chambers at 1chaos each;
T4: city square at 1 chaos each;
T2: glacier at 2 chaos each.
Roll the maps, alch n go. Get mf wr with 250 ms flasked up at minimum or some Ed build. Enjoy your profits.
If your run doesn't drop a burial but you get either a city or glacier, Run the city square/glacier and you'll most likely get the next map a tier up to compensate back to your run order. Make sure you corrupt your city square because the amount of bosses (3) drop more Vaal fragments, which can be sold or immediately used for the next burial with less stash backtracking.
This is my method but I usually get 3-4 burials back from each burial map.
City: rush bosses for maps and sell uniques, kill legions and get out
Glacier: Rush legion and get out.
Don't forget to put a tv show or a movie on your side screen as this method is brain dead and not engaging.
Gear example: https://www.pathofexile.com/account/view-profile/cheelos
If running qotf, get a movement speed watchers eye for grace.
Runs so far 500 burial with abyss. 1 Doctor, 22 ex, countless jewellers, splinters and 50 annul.
Remember! The more maps you remove, the bonus you remove from your atlas progression for burial chambers, which sells like hot cakes in bulk so try to stick to what you like. If we look at a it from a top down effect, any map drop lower than t5 from burials is a map we desire therefore, as we do more burials, we have more of the preferred lower tier maps available to run. Try not to rely on low maps as your map pool will shrink and die off since you're only farming legion and not map drops in particular. Think of it more as a bonus speed round to distract you from the doctor cards awaiting you.
Good luck!
For more news and guides on gaming, stay tuned to Igxc.com, a professional online in-game currency store for Cheap Path of Exile Currency.
---
---