Check Out FIFA Mobile Beginner Tips, Cheats and Strategies
2019-07-15 01:18:20

Have you ever played FIFA Mobile? If not, down it on your mobile now. Once you start playing, you will fall in love with it instantly for its extraordinary graphics, various modes, competitive matches and more. You can easily play this game whenever you want in the comfort of your home. To make this easier for beginners, below Igxc.com will share you tips, cheats and strategies from pro gamers.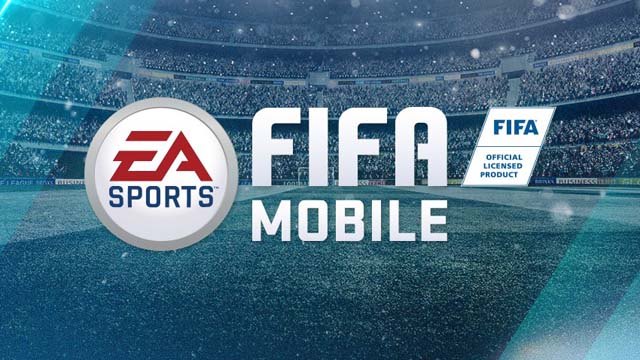 - Make sure you know how much coins you are spending daily. Make sure you profit more than you lose. You need to always have a collection of coins that can be added on daily. If you do lack money, don't worry and Cheap FIFA Mobile Coins are on sale at Igxc.com, a professional online in-game currency store.
- Do your daily 20 ads. They will help greatly to when TOTY comes out or any other potential grinding event.
- Make sure you do your scouting, daily warm up, and TOTW events daily. You can pull decent things from their corresponding packs.
- Spend LvL tokens on Alli XP, or spend it on the 1-4 gold player pack. The 1-4 player pack is very easy to get elites or high rares to profit from. You can do this until you get close to the 100 LvL pack and then you can stock up on LvL tokens for it.
- Learn what promo events you should grind, and shouldn't grind. If the promo event doesn't have any players you like or want, or doesn't produce much coins, or takes too much effort for too little reward, simply don't play it, or check out this subreddit and figure out if there's a certain route you should take.
- Do your campaigns in a certain order. Prioritise Spain and France over every other campaign, as they are the easiest and fastest one to complete. Do Italy, then Germany after that. And then, you can do England. Do the other smaller and more harder ones after that, with Rest of World dead last (It's very hard!)
- Figure out if your league is good for you. Don't stick around if you are the deciding factor in LvLs, or the owner isn't a good one, or you lose too many LvLs. Use the r/FUTMobile recruitment thread to find some really good leagues.
- Don't sell your high golds and low elites, or use them as XP. Unless you badly need coins (and I mean BADLY), you need them for Icons, or certain SBC events in the future.
- Produce daily goals and schedules. You don't have to play FUT Mobile 24/7 to get the highest OVR team you could. My daily schedule is to wake up in the morning and briefly check my phone, do a scouting event very quickly, eat breakfast and wait for daily reset (11:00 AM for me), complete every event I can, then when there's nothing else to do I start grinding ads for stamina. If I have a busy day ahead of me, I will cram in as many campaigns to complete. Then I return every 4 hours to do scouting/any other event.
- Be efficient with your training XP. No matter how much XP you have, always use it as a last resort. If you need players to enhance your team, do campaign. You need to stack up on XP to when you really need it, at the 91+ OVR levels, because getting XP at that level is ridiculously hard.
- Do your weekly Icons activities. Icons is the easiest event to get XP from. To increase your team OVR you will depend on your icons to bump you up. And on top of that you have a decent chance of getting Icons from the Icons activities completed event.
- Know your attacking tactics. If you are using a 343D, always use your CDM to correlate with the 3 ATB, while making sure you are marking plenty of space in the midfield. A pacey player with good marking and strength is crucial. Your CAM must always be behind your ST and your ST needs to be very high up the pitch in case of a counter attack, which your CAM, RM, and RW are responsible for.
- Never upgrade any player that is useless for icons. And try to have as much French and Dutch players as you can because they are the nations where most icons come from.
Stay tuned with Igxc.com, a professoinal online in-game currency store for Cheap FIFA Mobile Coins.
---
---