Roblox Kicks Off Stranger Things 3 Event With Special In-Game Items And Here Are Promo Codes for Rats, Mall Ooutfit, Bike, Cap and More
2019-07-05 01:38:35

Stranger Things season 3 kicks off on Netflix on July 4, and - to celebrate its arrival, Roblox is running a limited time event where players can unlock some Stranger Things themed goodies. Some items are simply available to download straight away whilst others will require players to solve riddles and puzzles which are posted on Roblox's official Twitter, Facebook, and Instagram accounts, with the answers being promo codes that unlock virtual goodies.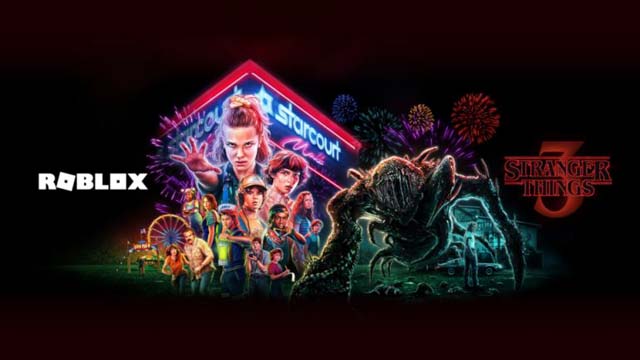 Players can claim the two Stranger Things themed items: Scoops Ahoy hat and Demogorgon mask for free on Roblox until 12th July 2019. In addition, four additional iconic items derived from the series can be unlocked by solving daily riddles and puzzles, with a new clue each day leading up to the show's premiere on 4th July 2019.
If you don't have the time or patience to legitimately solve the puzzle (no one's judging), here are promo codes for additional iconic items:
Day 1:
Rewards: Stranger Things fanatics with a bunch of rats.
Promo Code : FEEDINGTIME
Day 2:
Rewards: Eleven's Mall Outfit
Promo Code: STARCOURTMALLSTYLE
Day 3:
Rewards: Mike's Bike
Promo code: RETROCRUISER
Day 4:
Rewards: Dustin's "Camp Know Where" Cap
Promo code: The clue for this item has yet to release. As soon as it becomes available, we'll be sure to update this post.
To redeem the code and grab your these Stranger Things themed items, simply visit roblox.com/promocodes and enter the code in the box and press the "Redeem"button. You'll see a "Promo code successfully redeemed" message. Once you've finished, simply visit your inventory to find your newly redeemed item.
For Day 4 Promo code, stay tuned to Igxc.com, a professional online in-game currency store for Cheap Roblox Robux.
---
---