FIFA 20: Bundesliga added 180 player faces and 13 New Stadiums
2019-08-23 01:22:25

The battle between big football matches will never come down to a separate pitching action: the official team name, the stadium, the player face, the toolkit, etc. are also endless wars. To this end, EA announced the full establishment of the Bundesliga for FIFA 20 - in the process added more than 180 player faces and 13 new Stadiums.

Over 180 new player head scans captured in FIFA 20. Bundesliga stars like Jadon Sancho, Kai Havertz and hundreds more look more accurate than ever before on FIFA and recreated to look just like they do in real life.

Here is the 13 New Stadiums information: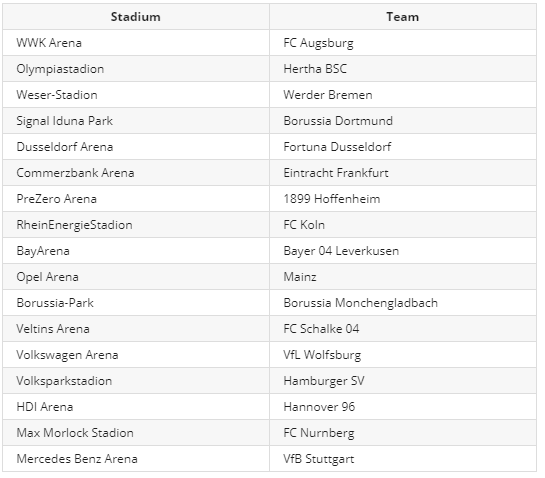 The FIFA 20 Bundesliga covers the top two in the German league and has taken similar measures, including the entire Premier League starting from FIFA 15, and the Spanish La Liga from the FIFA 19th. There are 36 clubs in the two leagues, some of them - such as Holstein Keil and SSV Jahn Regensburg - without a real player face in FIFA 19.
EA has not yet released a new player scan list, but the eye-catching community posters were found in Gamescom's FIFA 20 Twitch report. They include Sven Ulreich and Jann-Fiete Arp from Bayern Munich; Lukas Hradecky from Bayer Leverkusen, Kevin Volland, Leon Bailey and Jonathan Tah; Borussia Dortmund and Roman Burney, Thomas Delaney and Axel Witsel.
After publicly begging EA to update his portrait midway through last season, Withel should be particularly pleased with this announcement.
---
---