The Best Class Setup for Good Guns in Phantom Forces Roblox
2019-07-12 01:21:02

Phantom forces Is a team based FPS game which has a large variety of weapons and attachments, and having good guns with first class set up is always a key factor to success in the game. In last article, I've talked about the best guns in the game. If you haven't read it yet, you can check our news page. Today, in this guide,I'll share with you advice on the best class set up for good guns in Phantom Forces. I'll separate all the gun categories in the game, pick the best one and detail on their set up. Now, let's dive in, shall we?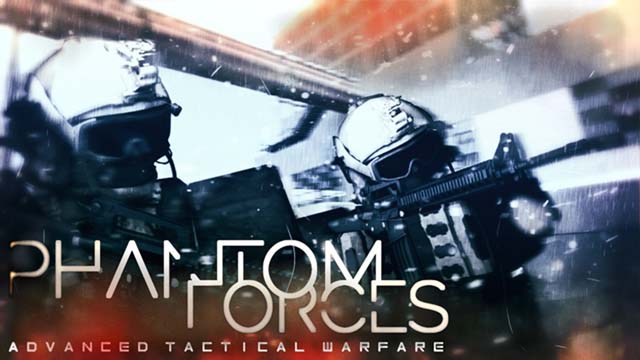 Assault Class:
1.Honey Badger
Reflex Sight
None(as it is suppressed)
Stubby or Folding grip(To reduce camera recoil)
Green laser

2. G36
Reflex sight
Compensator(To reduce horizontal recoil)
Angled Grip
Green Laser

Scout Class:
1.MP7
Coyote Sight
Compensator
Laser
Green laser
Support Class:
1.Scar Hamr
Reflex Sight
Compensator
Angled Grip
Green Laser
2.MG36
Comp Aimpoint
Compensator
Angled Grip
Green Laser

Recon Class:
1.Intervention/R700: Naked or with green laser(ballistics is cancer)
2.BFG(Naked)
3.Mosin
Comp or VCOG
Flash Hider or Muzzle Brake
None
Green laser or Nothing
4.AWS
PMII
None
None
Green Laser OR Ballistics Tracker(Bullet Drop is Bad)

DMR(or Counter Sniper):
1.MK11: Naked or
M145
Muzzle Brake
None
Green laser
2.SKS
M145 or ACOG
Muzzle Brake
Stubby Grip
Green Laser
3.Dragunov SVU:
None
Muzzle Brake
Vertical or Stubby
Green Laser

Burst Weapons:
M4 and M16A4
Cant get the best Setup as I haven't Experimented with them so much
AN-94 is slow in burst mode
Shotguns: KSG rages me
KS-23M seems to be best, Kobra works well enough
Carbines: L22 is the best
Groza-1 is an honorable mention
G36C hepls a lot in the early Levels
Battle Rifles: All are good, But they need practice
Edit: Forgot About the Pistols
Pistols:
Delta, Compensator, Laser works for all.
1)Deagle: Can be used as a DMR if you're accurate, Bad for Panic spam
2)MP412 REX: Good Damage Sluggish Fire rate and reload
3)M9 or M1911: Good for panic spam, Bad at range, close to zero recoil
4)SFG or OBREZ: are sawed off versions of bfg and mosin, good if you snipe a lot
5)Sawed off: pistol version of Stevens DB, 2 rounds in the mag
6)TEC-9: Low Damage per round, highest automatic fire rate, crazy recoil, bullets run out quickly
7)ZIP 22: Its a staple Gun, Don't use it
Stay tuned with Igxc.com,a professional online in-game currency store for purchasing Cheap Roblox Robux.
---
---