How to Claim FIFA 19 Twitch Prime Packs
2019-07-13 01:24:26

EA Sports and the FIFA team, the most popular sports game franchise in the world, is teaming up with Twitch Prime to offer members two exclusive content drops that is themed to FIFA Ultimate Team's "FUTTIES" live content program in July and August.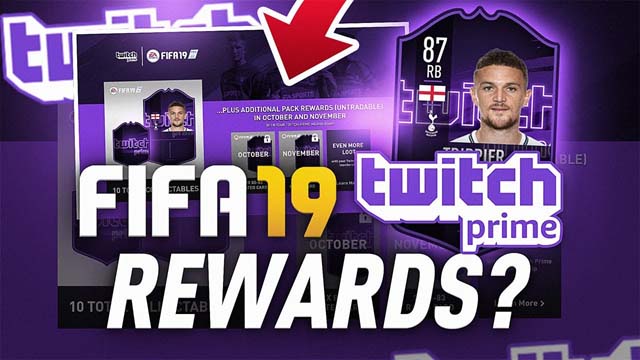 The first pack which is available for Twitch Prime members now will include one player with a rating of 86 or higher, and three rare gold player items, while the second, which will be available in August, will have a player of 87 OVR or higher, and two rare gold player items.
Non-Prime subscribers can take advantage of the freebie through the usual free trial offer, but it can only be claimed on one platform, so if you play on both PC and consoles, be sure to log in through your linked Twitch and EA accounts.
You can only claim the free packs on one platform, so remember to make sure your Twitch Prime account is linked to the PC or console you want to use them on.
If you are still unclear, head to this link and follow the instructions. You will need to sign in to your EA Sports account, which will need to be the same one that is linked to your FIFA 19 account, for you to claim the Twitch Prime free packs.
During the sign in process, you may need to input a code that will be sent to the email address that is associated with the EA account. Simply do that and you'll have linked the accounts. Then, you should see on the Twitch site the option to 'claim' a free pack.
There are some important things to note before claiming this free content:
Available on all platforms
The Twitch Prime Pack is available on Xbox One, PS4 and PC.
Can only be claimed once
This offer can only be applied once to a single EA account, and only on a single platform. Content will be available only on the first platform you log into with your linked EA account so make sure that's the one you want it on.
Forever yours
Even if you cancel your Amazon Prime/Twitch Prime account, you will still be able to access the content but you won't be able to claim future offers until you reactivate your subscription.
Region-set
Content is not available in China, India, and embargoed territories.
For more news and guides on gaming, stay tuned with Igxc.com, a professional online in-game currency store for Cheap FIFA 19 Coins.
---
---