PUBG Mobile Season 8: Release Date, Royale Pass, Rewards, and New Changes
2019-07-16 09:23:16

With the PUBG Season 7 end date fast approaching, players can look forward to Season 8 now. Below, Igxc.com will walk you through everything we've currently know about PUBG Mobile Season 8.

PUBG Mobile Season 8 Release Date

Season 7 is coming to end on the 14th of July, which means, if the new season follows previous trends, the PUBG Season 8 release date will take place between July 15-17.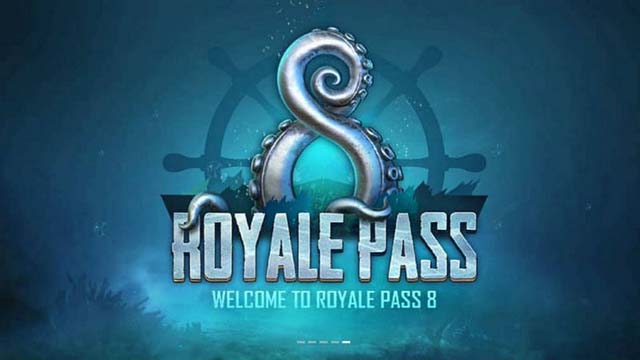 PUBG Mobile Season 8 Royale Pass Theme and Rewards
This time the theme of the royale pass is Ocean with a tagline "The Power of Ocean". Unlike the Season 7 theme of the military, this Ocean themed royale pass will bring new outfits and skin items.
The base Elite Upgrade royale pass will set players back by 600 UC, while The PUBG Mobile Season 8 Elite Plus Upgrade royale pass is priced at 1,800 UC. And Cheap PUBG Mobile UC is on sale at Igxc.com if you are in need.
As with rewards, Royale Pass 8 rewards and Elite Pass Plus rewards have already been shared on Reddit, giving a tease of what players will soon be able to earn:
Royale Pass 8 Rewards:
1 – Rare outfits
2 – 600 UC
3 – Bronze Armor
4 – Shark's Bite – DP28
5 – Delta Squad Set
6 – Swamp Horror – SLR
7 – Shells on the Shore Set
8 – Many other rewards
Season 8 Elite Pass Plus Rewards:
1 – Unlocks weekly Elite Missions
2 – Squad Leader Set
3 – Scarlet Horror – SCAR-L
4 – Unlocks 100 paid rewards (via upgrading)
5 – 25 Ranks (worth 2,500 UC)
6 – Triumphant Victory
7 – Deep Sea UAZ
8 – Spawn Island Line Dance
9 – Bloody Tide Helmet
PUBG Mobile Season 8 Changes
Tencent released the 0.13.5 beta version of PUBG Mobile on both Android and iOS on July 14, which introduced a new gun to the game, along with some changes to the season and tier system.
The PP-19 is the newest gun coming to PUBG Mobile. It'll be the fifth submachine gun in the battle royale game and will run on 9mm ammunition. The main highlight of this new weapon is its huge magazine and lower sound output, making it a great choice for sneak attacks around rural areas. Sadly, the only PP-19 spawn locations are limited to Erangel and Vikendi for now.
In addition, The update also highlighted some changes coming to the game in the next season. The whole season 8 outfit will be available in Gold tier, exclusive weapon skins in Diamond, "special team-joining effect and name tags" in Crown, and a permanent title in Ace. For those who love to climb, kill points will have a greater impact on your tier from here on out. You'll even kick off a new season in your previous tier if you ended in Gold or below.
The ranking system's algorithm has been slightly changed in the beta, too. The impact of kills on the ranking points you receive after each game has been increased, so kills will now have a higher effect on a player's tier.
The Season system for PUBG Mobile is also getting a massive overhaul. The impact of kills on the ranking points you receive after each game has been increased, so kills will now have a higher effect on a player's tier. It will make it easier to access the content you've earned through playing.
Another change includes a High Frame Rate option being added to HDR mode for some high-end devices. Players can enable it for better performance that comes at the cost of battery life and can be found in the Settings menu, under Graphics.
Last, tier transfer rules have also been revised from season eight. Starting with this season, players whose ranks are below gold will directly progress to the next season without losing any of their ranking points.
We'll have more information on PUBG Mobile Season 8. So stay tuned with Igxc.com, a professional online in-game currency store.
---
World of Kings Beginner Guide: Character Creation, Leveling, Crafting, Gold Farming, Stronk and More
---